Individual Therapy

Individual therapy is a process through which we can begin to work collaboratively in a safe, caring, and confidential environment—to explore your feelings, beliefs, behaviors and challenging or influential memories. Through this process we can begin to identify aspects of your life that you would like to change, to better understand yourself, better understand your relationships with others, set personal goals, or simply work toward a desired change.
Family Therapy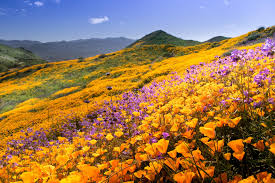 Families exert a powerful impact on our lives. When families get stuck, everyone is affected. When they are working well, they are a deep source of support. Family therapists work with the relationships and with the patterns of interaction within families. Careful attention is paid to the way that family members relate to each other. The work is active and supportive and offers feedback that encourages family members to approach each other very differently; in a way that facilitates growth, healing and healthy interactions.
Adolescent Therapy

It's tough to be a teenager—walking the tightrope between child
hood and adulthood involves balancing one's place in the family, navigating social relationships, and managing self-esteem, a sexual identity, body image and academic pressure. Stressors such as a move, divorce, conflict, abuse or trauma make this balancing act even more difficult. As a result, many families with teenagers struggle to understand and communicate with one another, leading to more stress in the home environment.
It is helpful to use age-appropriate, creative and expressive methods to provide teens with an outlet to process their thoughts and feelings, their fears, hopes and dreams. Adolescent therapy can help teens who are facing a host of challenges and help them build greater self-understanding and feel more secure about their world.
LGBTQ Individuals

The LGBTQ community faces many unique challenges. TherapyWorx provides a safe and welcoming space for individuals who identify as LGBTQ, providing therapy services that nurture and empower individuals and their families.
The experiences of LGBTQ individuals vary greatly, as do their abilities to cope with the stresses of everyday life. It is important that they do not internalize negative messages about sexual orientation and gender identity as they can create feelings of shame and unworthiness.
We work with clients who may need additional support when coming out, facing bullying at school or work, family disagreements and/or rejection, or inequality in the workplace, among others.